ONGOING PROJECTS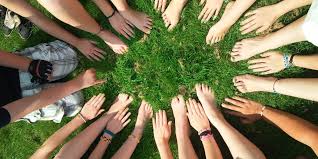 Alongside the routine upkeep of Bleasby Green Spaces, Bleasby Grasshoppers are undertaking a number of projects focussed on enhancing our Green Spaces and encouraging an increase in the diversity and population of wildlife and flora.
The majority of projects have been identified in the Bleasby GreenSpaces Matter Plan - click here for more info.
The projects will encourage involvement from the community and be delivered over reasonable and achievable timeframes set by Grasshopper members.
PRIORITIES FOR 2023
- CREATE A "CORONATION MEADOW" AREA IN GLEBE FIELD
- IMPROVE APPEARANCE OF AREA AROUND NOTICE BOARDS
- IMPROVE THE ENTRANCE AREA TO JUBILEE PONDS, CREATING A MEETING SPACE AND BETTER INFORMATION FOR VISITORS
- DEVELOP A LONG TERM PLAN FOR THE INTRODUCTION OF SWIFT BOXES TO THE PARISH (IN CONJUNCTION WITH NEIGHBOURING VILLAGES & SOUTHWELL)
- ASSESS REQUIREMENTS TO ENHANCE AND MAINTAIN THE MAIN REED BED AT JUBILEE PONDS (IMPLEMENT IN 2024)
- OPTIMISE BIRD WATCHING FACILITIES AT JUBILEE PONDS
- MANAGEMENT PLAN FOR CONTROLLING GORSE AT JUBILEE PONDS