Traffic Management Group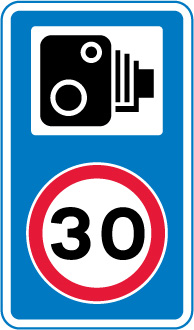 Bleasby Parish Council recently set up a Speeding Working Party (SWP) to investigate potential options to tackle the levels of speeding vehicles through our village. The Parish Council are now investigating and how you might be able to help.
The SWP are working on a short list of realistic suggestions and are progressing some of them further with various organisations, adjoining villages, local businesses etc. One of these suggestions was to ask the Police to have a higher profile in the village, thus acting as a deterrent to those who ignore speed limits and thus potentially increasing the risk of accident, injury etc not only to other vehicle users, but also to Bleasby villagers.
From discussions with the local PCSO, it became obvious that Police resources are limited and unless we had a history of serious incidents, it is unlikely that the Police would be able increase their presence. We fortunately do not have a history of such serious incidents, however, we feel prevention is better than cure and we need to continue to look at ways to reduce the potential risk of such incidents.
The Police are prepared to give local villages access to a rather complex speed gun with an integrated recording system that trained volunteer villagers could operate. However, the availability of this set up is highly limited being the only one to cover the whole of Nottinghamshire.
The local PCSO has suggested that the village could actually buy its own speed gun. He could calibrate it and train a team of village volunteers to use it as often as they are available/weather conditions allow etc. He advised that a team of 4 trained volunteers would be required when speed gun monitoring is in progress, but obviously there needs to be larger pool of trained volunteers to enable usage at various times.
Bleasby Parish Council are working closely together with Thurgarton Parish Council, who have just purchased their own speed gun. They have secured enough volunteers for this to be of merit. Whilst following their progress, we need to secure volunteers from our village, to inform our decision to potentially do the same in the near future. We want there to a be 'a presence' across the villages that will act as a deterrent against speeding.
Please could villagers interested in volunteering to become a trained "speed gun" team member contact SWP member Peter Cast ([email protected]) or Angela Dunning ([email protected]) with their contact details.