Bleasby Grasshoppers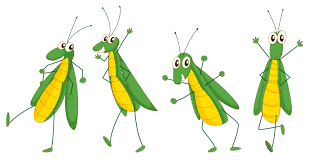 WHO ARE WE?
Bleasby Grasshoppers was established in 2021 in support of the Bleasby GreenSpaces Matter Plan, approved by Bleasby Parish Council, which sets out the long term management and development objectives for the upkeep and enhancement of our community green spaces.
Grasshoppers have since established a friendly group of volunteers who share a passion for looking after the wonderful green spaces on our doorstep.
Our basic philosophy is have fun, no committees and many hands make light work.
We presently meet during the third weekend of every month, but there are also add-hoc gatherings to deal with things as and when they arise. Communication is via a Group WhatsApp for organising things, this website to communicate what's going on and a mulled wine soaked annual get together.
If you are interested in helping out, meeting new friends and old, having some fun and getting some exercise, please get in touch to find out more.
Just email: [email protected] with your contact details and Jo or Mike will call you back for a chat.
WHAT'S GOING ON?
Our annual planner of monthly activities is published on this website (click here) showing the various tasks we intend to complete throughout the seasons.
We also intend to organise a few community events aimed at providing an opportunity for families and friends from the parish to learn new skills, contribute ideas and get involved with improving the environment for our local wildlife and flora. For more information click here
Many development projects have been highlighted in the Green Spaces Matter Plan, all aimed at improving aspects of our community green spaces and increasing nature recovery. Each year, Grasshoppers aim to undertake a few new projects, which we believe are achievable with the limited resources we have - click here to see what's planned for next year.
Some examples of recent Grasshoppers activity......
community meadow engagement days
Centenary Wood tidy up
grass cut in meadow and yellow rattle sown
bird watching screen built
establishing a den building area
mulled wine winter Social
Ferry End tidy up
Jubilee Ponds meadow hedge cut and trim
removal of fallen branch and other debris
basic first aid & life support course
level crossing green space improvement
fire-pit and meadow triangle clear and bonfire with marshmallows
Glebe Field Christmas tree and Jubilee Oak planting
Ferry End tree in river (this wasn't an organised Grasshoppers activity but thanks to Michael, Peter and Chris Foster who gave up their day and took care of the tree)
bramble trim & paths tidy