COMMUNITY EVENTS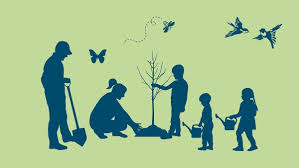 Each year Bleasby Grasshoppers plan to organise a few events which will focus on various aspects related to the management of the Green Spaces in our community.
The events will provide an opportunity for families and friends from the parish of Bleasby to learn new skills, contribute ideas and get involved with improving the environment for our local wildlife and flora.
Dates and further information about each event will be published on the website via Bleasby News and on local notice boards.
EVENTS PLANNED
- FAMILY NATURE DAY - 7th October 2023 at Jubilee Ponds from 2pm - based at the Main Meadow (turn left when entering Jubilee Ponds)
BUILD A BIRD BOX TO TAKE HOME - first come first serve basis
HELP BUILD A GIANT BUG HOTEL & BUILD YOUR OWN MINI HOTEL TO TAKE HOME
BIRD WATCHING INFO FOR EXPERIENCED & BEGINNERS & TOUR OF PONDS
EVENING BAT WALK - starting from St Mary's Church at 7pm
- MAKE YOUR OWN WREATH WORKSHOP AT THE VILLAGE HALL - 25TH NOVEMBER 2023
- TOOL SHARPENING WORKSHOP - FEB 2024