Bleasby Rail Services Campaign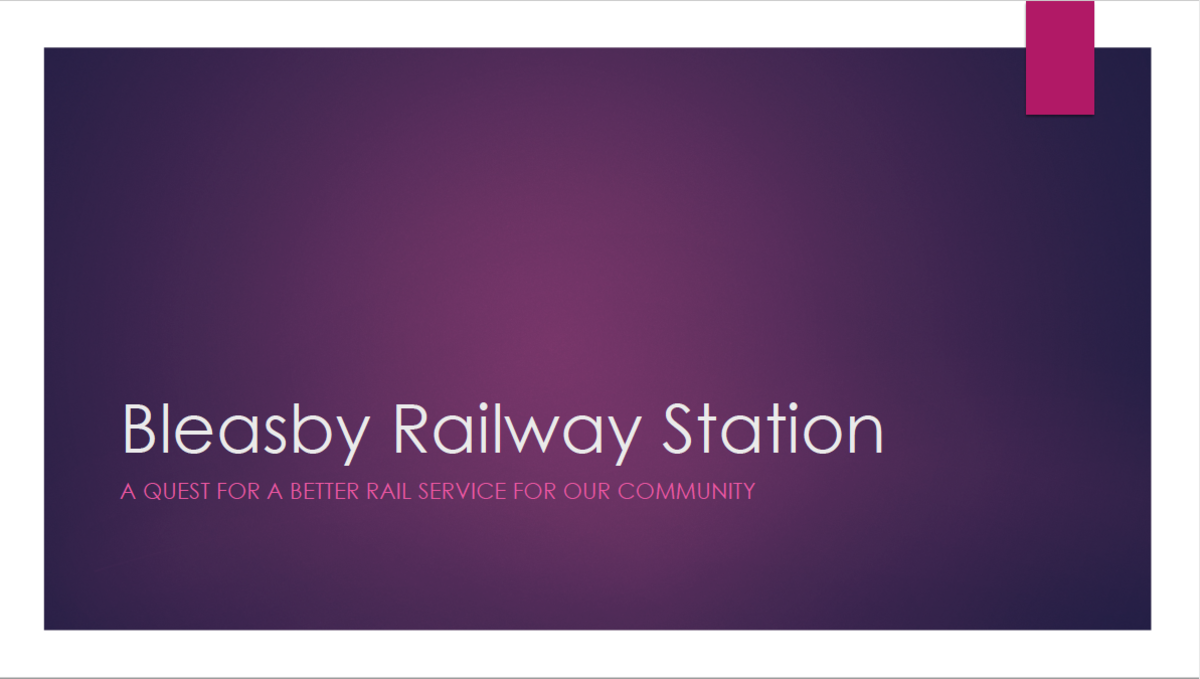 Over half of Bleasby's 350 households responded to our survey on train services from Bleasby in 2022. Just 31% of respondents use the service weekly, although others reported that they had to go to Lowdham or Fiskerton to catch a more convenient train.
But most people used the service far less (17% never using it) because of the infrequent trains and timetabling that does not meet the needs of most who commute, study, shop or seek entertainment in our nearby towns and city.
Many also reported that fares were often not collected, so demand from Bleasby is under-reported to the operator.
The survey asked villagers to nominate which of the many services that pass through Bleasby, but do not stop, would be relevant to their needs, and we have therefore been able to identify four to five services in both directions that could be added to weekday and weekend schedules. We've also identified a pressing need for a late train returning from Nottingham on Saturday evenings.
Our findings will be reported to the Parish Council, district and county councils to enlist their support, and we are hoping that a contact newly made with the Stakeholder Manager at East Midlands Trains, Laura Etheridge, will result in a better and more relevant service for our community.
A copy of the survey summary and data can be downloaded from the links below.
Janene Scurfield