Neighbourhood Watch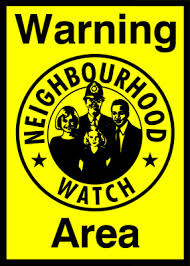 Following the questionnaire produced by the Parish Council to help sense the aspirations and concerns of parishioners -and thereby to formulate a responsive Parish Plan, it was revealed that a large proportion of households were keen to re-establish a Neighbourhood Watch type of community security cooperation. As a consequence, a series of meetings were held to establish the form that such a revitalised organisation should take and, as a consequence, links with the police and supportive organisations were established, a small management committee formed, a constitution agreed and effective, but confidential and appropriate means of communication explored.
It was recognised that an improved community website was a critical precursor for immediate and comprehensive communication with households and, until such time, only those people who had indicated a willingness to be involved (and for their personal contact details to be centrally held) could be directly involved. Other members of the parish are kept informed and advised by word of mouth or Bleasby News. In the meantime, all parishioners who have computer facilities and are on approved contact lists are alerted to 'filtered' security concerns and incidents relayed to the NW organisation through reliable sources.
Regular meetings are held between representatives and local parishes to provide helpful information on local incidents, trends and responses which can then be more judiciously and widely circulated. It is anticipated that ultimately the majority of households will become part of this monitoring and support organisation and that parish advice will be made available and information meetings held.
For further information, please contact Peter Cast ([email protected])