Wellbeing Circle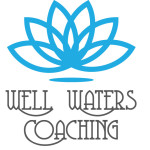 Bleasby Wellbeing Circle meets every Wednesday evening from 20.30 to 21.45 (during term time) in Hawthorn Close.
Are you feeling in need of some self-care? Want to find some peace, joy and relaxation in the company of like-minded people? Would love to find some space to reconnect with your purpose? On offer is mindfulness and other types of meditation and relaxation exercises, we discuss inspirational books and perform other practical activities to enhance your wellbeing day to day.
Sessions cost £5. You don't have to come every week, just come when you can, although you get 2 sessions free if you sign up for the term.
For more details please contact Jenny Waters on 07734 419255 or look at www.wellwaterscoaching.com to find out more about wellbeing, meditation or private coaching.