Bleasby Newsletter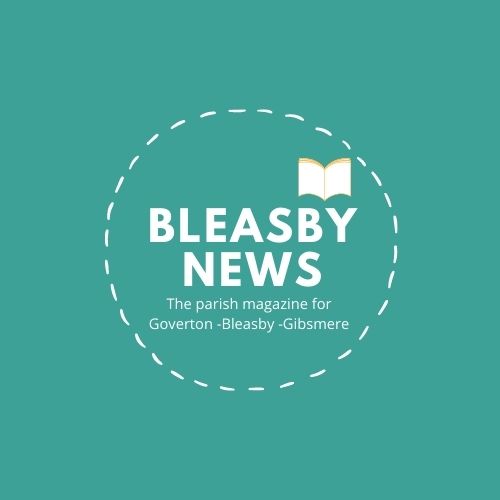 Bleasby News is the parish newsletter for Goverton, Bleasby and Gibsmere, delivered to your door!
Bleasby News is published by a team of local volunteers who came together to take on the task in 2021.
There are four seasonal editions per year, all in full colour.
Contributions from the community are what make Bleasby News work, so please send in your stories, photos, riddles and other entries in time for each deadline. If you have signed up for the website email notifications (right hand side of each page), you will receive an automatic reminder before each edition. We also welcome advertisers as the revenue received helps pay for the cost of printing.
Historical editions of Bleasby News can be downloaded from the links below. Unfortunately we are unable to store the latest colour versions of Bleasby News on the website (from January 2021) - if you would like a pdf copy, please just email us.
For all enquiries and contributions, please email: [email protected]
As well as Bleasby News, the website publishes News items, which are sent out by email to subscribers at the time of publication, and Events, which are are emailed to subscribers 1 month, 1 week and 1 day before the event happens.
If you would like to receive email notifications, it takes 2 minutes to sign up by clicking in the blue box labelled "Sign up to our email alerts" on the right hand side of every page on this site.
Bleasby Parish Council and website volunteers have a protocol agreement which facilitates the screening of each item for appropriate content before publication. Should these conditions not be met, then the article will not be published.
Your data is held by Hugo Fox, who are a specialist website provided for Parish Councils. Your data can not be viewed by Bleasby Parish Council or any volunteers working on the website. Please read Hugo Fox GDPR and Privacy Policy for more information.
ADVERTISING IN BLEASBY NEWS
The money raised from advertising in Bleasby News goes towards the printing costs (the time to compile and edit the newsletter is donated by volunteers); so please do consider advertising with us.
If you are interested, please email [email protected] and one of the team will get back to you.